Other sites we suggest:
---

A wide variety of metaphysical crystals, jewelry and gemstones, daily affirmations, animal wisdom and much more for your spiritual enlightenment. We are based in Mount Ida, Arkansas "The Quartz Crystal Capital of the World".
---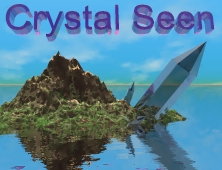 http://stores.ebay.com/CRYSTAL-SEEN
Find 100's of metaphysical crystals, jewelry, gemstones and more for sale and auction in our eBay shop!
---

SUPER SEVEN CRYSTAL, Melody's Stone is a much needed gift from the Espirito Santo (meaning Holy Spirit) region of Minas Gerais, Brazil. Also called Sacred Seven, they are yet another stone in the kingdom which never needs clearing or cleansing.
---
I am currently a licensed miner here in Mount Ida, Arkansas "The Crystal Capital of the World" and have recently discovered that we have the ability to assist the girls (from Daisies to Seniors) in achieving a Petal, Try-It or badge, while they are digging crystal with us, here in our "tailings" (crystal dirt).
---
Being great lovers of Swords and Magic we are delighted to announce the return of our "Swords Of Stone" line of jewelry.
---
---

Brazilian Quality Crystals - Clusters, Spheres, Naturals, Jewelry and much more!
---

---
---
---

---
Cercagems - your complete guide to jewelery and gemstones, with a precious and semi-precious stone guide, a jewelry themed directory and articles by jewelers and gemstone experts from around the world.
---